---
It's time to welcome new TGN Partners with our TGN Weekly Welcome! We're so happy you're with us!
Each week, we take a moment to welcome new TGN Partners and help promote their channels! The TGN Weekly Welcome is a fun way to feature our new TGN Partners, by saying hello to them! TGN is happy to welcome new TGN Partners every Thursday, so make sure you've got your eyeballs ready!
We've got new TGN partners rolling in every week, and we try to give them a spotlight right away. We're very proud of our gamers and their content, so we like to take the time to show it off to our fans.
Let's welcome new TGN Partners with style:
Andy Tan – This channel is chock-full of in-depth Growtopia gameplay, so if you need some tips and tricks in that game, look no further.
MrjubbleTv - A YouTube channel all about funny gaming videos. He showcases funny moments, funtages, montages, machinimas and all sorts of gameplay, too.
RMGMDPunk – Lots of gameplay videos, including Batman: Arkham Knight and Pokemon Insurgence, as well as some cool TCG pack opening.
SimplyPressStart - This channel is all about Kingdom Hearts 1.5 and Bioshock, with the occasional Animal Crossing: New Leaf thrown in.
EA FIFA 16 – An unofficial FIFA 16 channel, but it still has all the coverage you crave about the latest in the soccer franchise.
MrCraftyyyMC – Your essential Minecraft gameplay channel, this guy focuses on the factions, as well as other gameplay videos.
Drift Ninjaing – Granted, there's not a ton of videos on this channel, but what is here is some very impressive Halo montaging and gameplay footage.
iEditorr GT – If you're looking for all Growtopia gameplay, all the time, then this is the channel for you.
Savage Decadence – Killshot cams, top 5 kills of the week, and more, this is a channel that focuses on the best plays in the shooter world.
Clubbed Thumb Gaming – CS:GO is the name of the game here, with the odd Goat Simulator we all know and love, thrown in to spice up things.
Welcome new TGN Partners, to our network! We're so happy you're with us!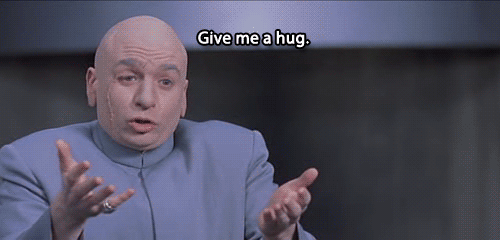 Of Note: This is not even close to all of the TGN Partners who joined this month, because this article would be miles long if we included everyone. We have focused on English-speaking TGN Partners who have channels about gaming, as this is an English-primary blog and we are a gaming network. Dem demographics, yo.