---
While everyone's having a blast with their Throwback Thursday, we wanted take a moment and welcome our newest TGN Partners! This is something we've been wanting to start up for a while, and we're finally ready to start this party off right! Let's kick off TGN's version of Throwback Thursday, by welcoming some our TGN Partners who joined in June!
RefresherParodies – Enjoy awesome DoTA 2 parodies of top hits from the radio on a (hopefully) biweekly schedule.
PrincessDawnyy – A fun Minecraft channel with tutorials, minigames, and raiding videos. Also looking for collabs and new buddies to play with!
T10Edits – You'll find a great variety of some of the best Call Of Duty & Counter Strike edits from the YouTube community here.
Ser Winter – Tons of awesome Rust gameplay and he's starting a new CS:GO series.
Razorker1 – A playful channel created to document the fun and chaotic moments of gaming, with the occasional walk-through or playthrough upload.
VainRose5 – This channel is a gaming channel of fighting games (Mortal Kombat, Injustice & eventually Street Fighter) and other action-based games.
RenstaGamePlays - If Elder Scrolls and Destiny are your jam, you'll want to check out this channel.
TheVolatileExplosion – Here's where you'll find excellent gameplay videos of CS:GO, Maplestory, Osu, and many others.
MajorMartian – Excellent story-weaving and voice overs from the Destiny and Halo universes, all in one convenient location!
Effeectt – This guy's got awesome videos on first person shooters, including videos on Dirty Bomb, CS:GO and other FPS games.
HearthLife – A multiplayer gaming channel, featuring games for multiple people to play together.
DotaWatafak – A compilation of "WTF?" moments in DoTA 2 with….a lot of piano tutorials as well? Doesn't hurt to learn while watching videos!
KrazySnipez – Another awesome Minecraft channel, but this guy will also help with free graphics for Minecraft YouTubers! Sweet!
BrawlyHS – Mainly uploads of Heroes of The Storm, but he also does Hearthstone videos – like opening 80 packs in one sitting!
RockinGlowStyx – These dudes make vlogs, gameplays, and soon, covers. If you're looking for unboxings, game reviews, and other stuff like that, you're at the right place.
Welcome to our network, new TGN Partners! We're so happy you're with us!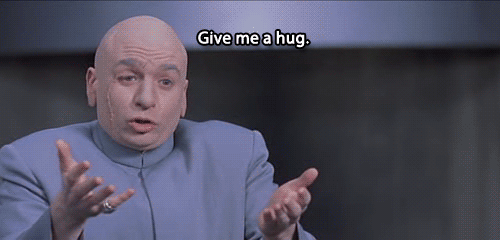 Of Note: This is not even close to all of the TGN Partners who joined this month, because this article would be miles long if we included everyone. We are starting from the last week of June, and will continue weekly welcomes from there. We have focused on English-speaking TGN Partners who have channels about gaming.