---
For those of our partners that enjoy reppin' some of the more obscure or "old-school" games on your growing Youtube channels, there comes a time where you have to make a decision; play the games you love, or play the games that are trending. This is a tough question to answer, especially if your channel isn't growing at the rate you'd like.
Well, lucky for our partners, TGN loves to help with this question, and we are more than willing to shed some light on what is the best path for each of our partners. There's more than enough room on Youtube for every type of gaming channel – from the rare and retro to the most recent releases – but only the most entertaining will make it to the top. Now, obviously, "entertaining" is a very subjective word. What is entertaining to one person may not be entertaining to another. How do you overcome this hurdle?
Communication.
No, seriously, it's that easy. Talk to your fans and actually listen to them. Go balls deep on those Youtube comments and social media. Start getting to know your audience. We've got every type of gamer on TGN staff (most came from Youtube), and each person likes different things. Get out there and start learning about what your fans want to watch, and see how it coincides with what you want to do.
"But what about the games?!?!", you ask, arms flailing wildly in the air.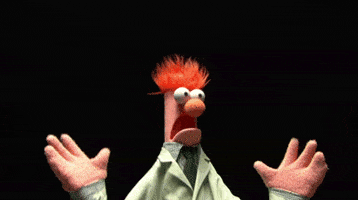 It really doesn't matter if the game is old or brand new, your fans can tell immediately when you are not having fun playing a game. This appears to be the most important part of a channel's success; if the person playing is having fun or not. Even if the game is trending all over the place and getting a huge amount of coverage, if the person playing is not having fun, they can lose views and subs – even though the game is blowing up.
Speaking of trending games…they can bring a temporary boost to your views and subs, but that boost will fade as the trend becomes "saturated". More and more people are going to start playing, and if you are not listening to your audience and making sure you are entertaining them, fans may jump ship for other channels. This is why it is important to play what you love, but keep an eye out for upcoming games that you may want to check out and enjoy.
We cover the latest gaming trends on all of our social and media outlets! Hope on over to TGN's Twitter or Facebook to see what we're covering! Ahhh, the most shameless of plugs, if ever there was one.
So, our advice? Play the games you love, keep tabs on the current trends, and be sure to change it up a bit to diversify your audience. Talk to your audience and listen to them about what they want to watch. And finally, Youtube viewers who watch their favorite gamers prefer to see them legitimately having fun, even if that fun is screaming at their incompetent teammates…or their own hilarious inability to make a challenging play.