---
We're rapidly approaching that time of the year again, where seasons transition, leaves fall from trees, holidays become rampant, and every game developer launches the title that they've been meticulously crafting.
The end of 2015 is going to culminate in such a barrage of appealing game titles that many gamers – including myself – are having a really difficult time picking that perfect package of pixels to sink our teeth into for our winter hibernation. I mean, that's why cold temperatures and snow exist–to keep us indoors and playing video games, right?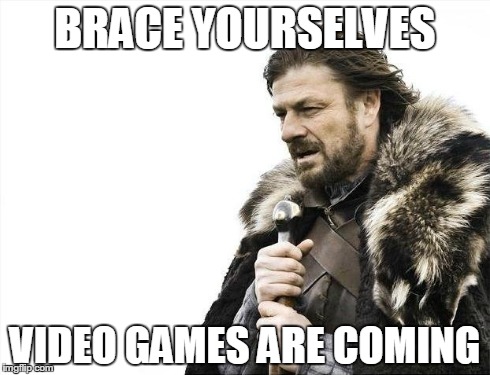 So what's coming down the road? I've compiled a list of some of the most buzzworthy titles.  It's not comprehensive, but damn, it's good.
Sid Meier's Civilization: Beyond Earth – October 24th
Bayonetta 2 – October 24th
Assassin's Creed Unity – October 28th
Call of Duty: Advanced Warfare- November 4th
Warlords of Draenor- November 13th
Far Cry 4 – November 18th
Dragon Age: Inquisition – November 18th
Pokemon Alpha Sapphire & Omega Ruby – November 21st
Super Smash Brothers WiiU – November 21st
This is just the month of November! The year 2014 is going to go out with one hell of a BOOM–HEADSHOT.  We're going to need your help to pick up the pieces.  What titles are you anticipating the most?  Will you hold out for that one perfect game, or dabble a bit in a variety of the releases?  Let us know on our social media!